Full & Partial Dentures in Mount Laurel & Voorhees, NJ
Missing teeth can make daily activities unnecessarily difficult. Whether you need to replace a few teeth or an entire arch, Growing Smiles Pediatric and Family Dentistry has high-quality, natural-looking dentures that can make your smile look seamless. To learn more about these services or to schedule an appointment with our team, please give our office a call or send us a message, and we will be happy to find a convenient time for you to come see us.
CONTACT US
---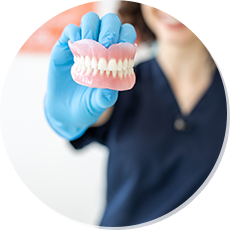 What is the difference between full and partial dentures?
Full dentures are used to replace an entire arch of teeth, either all of the top teeth, bottom teeth, or both. Traditional full ones are customized to rest comfortably on top of the gums, and patients can use denture adhesive to stabilize them as well. Implant-supported dentures are full ones that attach to implants. Partial dentures fill in the gaps in a patient's smile, and they easily clip onto the other teeth. If you aren't sure
which option is right for you
, our team can assess your smile and make a personalized recommendation.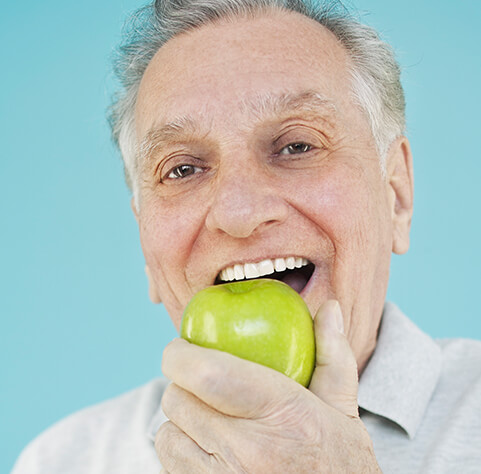 How do you take care of dentures?
It's important to take good care of your dentures to help ensure that they remain in good condition. They should be brushed at least once a day using a soft-bristle toothbrush and dish soap or denture cleaner, as regular toothbrushes and toothpaste tend to be too abrasive. They should also be removed and soaked in a denture cleaner overnight. This keeps them moist and also helps to kill more bacteria. If they ever look a little dull or stained, there are special whitening products specifically made for them that are available as well.

Are dentures affordable?
Custom dentures tend to cost more than the immediate ones, but many patients find that it is completely worth it to have a set that fit comfortably, function properly, and look natural. Some insurance plans offer full or partial coverage for custom dentures, so we recommend checking with your provider if you have insurance. Our office also offers a dental savers plan that offers excellent savings on restorative treatments and we accept payment plans through CareCredit
®
as well.
We're ready to help you get back to a healthy, full smile!
Financing Your Dentures