Veneers

in Voorhees and Mount Laurel, NJ

If you're looking for the best way to achieve a celebrity-like smile, look no further than dental veneers. Veneers are thin, porcelain shells that are bonded to the front of your teeth to alter their shape, size, and shade. This cosmetic transformation can take your smile from dull to dazzling in no time. At Growing Smiles Pediatric and Family Dentistry, we customize your dream smile and create a treatment plan to deliver it flawlessly. Schedule your veneers consultation with us today!

CONTACT US
---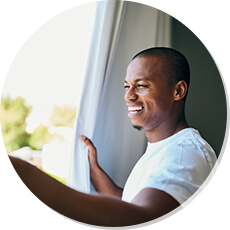 Process of Veneers
To place veneers, your natural teeth must first be shaped and modified to fit the porcelain shells over them. Next, we will take impressions and have them sent to an off-site lab, where your custom shells will be designed. After we've received your veneers, we'll bring you in to inspect each veneer's shape, size, and overall fit. Once you're completely satisfied with your new look, we will permanently bond each shell and your smile will be transformed!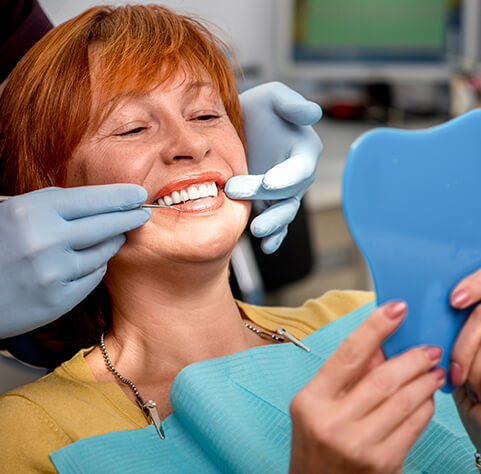 Caring for Veneers
Porcelain is an extremely durable material and can withstand daily wear and tear very well. Due to its stain resistance, you can still enjoy all of your favorite dyed foods and beverages without worrying about causing damage. You should still care for your veneers exactly as you would natural teeth—brushing twice per day, flossing daily, and visiting our team for your biannual cleaning.

Cost of Treatment
Treatment prices vary on a case-by-case basis, depending on each patient's dental needs. With this in mind, we aim to provide affordable veneers to patients with a variety of financial backgrounds. We are insurance friendly and offer our very own Growing Smiles Dental Savers Plan for those who are uninsured. If you need additional assistance with out-of-pocket costs, we also accept CareCredit® patient financing. Speak with a member of our team to learn more about our financial options!
We're ready to help you get back to a healthy, full smile!
Contact Us