Family Dental Care in Mount Laurel & Voorhees, NJ
Finding a dentist office where you can take not just your kids, but your teens and spouse, too, makes dental visits so much more convenient. Growing Smiles Pediatric & Family Dentistry is a family dental office that sees patients of all ages. No matter who needs what – your baby just got their first tooth, your teen needs braces, you want a cleaning, or your spouse chipped a tooth – we can handle it!
---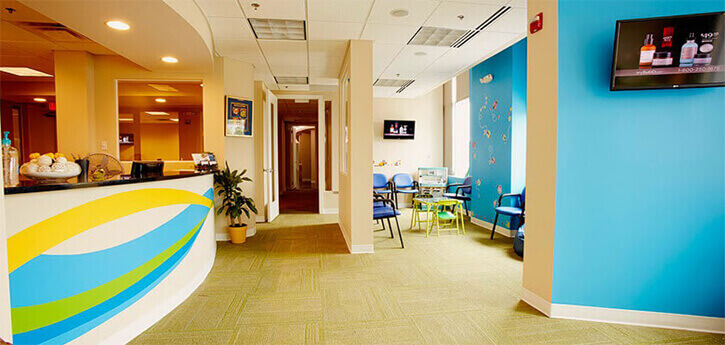 Benefits of Seeing a Family Dentist
Continuance of Care
Your entire family will see the same dentist at every visit, so we know your family's dental and medical history, including any new developments. We're able to foster a relationship with your family through all stages, from the time your little one gets his first tooth through any awkward teen metal-mouth years and all the way into adulthood.
Comprehensive Services Under One Roof
Our team is trained to provide comprehensive care, so we rarely refer our patients out for specialized services. We can show you how to care for your infant's teeth. If you or your teen needs orthodontic treatment, we can provide that, too. Full-mouth restorations and cosmetic care are no problem either!
Convenient Family Block Scheduling
Making appointments for the whole family has never been easier than it is here at Growing Smiles. We can schedule everyone for back-to-back or simultaneous appointments, so you won't need to drive back and forth for multiple appointments on different days. Get it all taken care of at once and forget about it for another six months. Your schedule is busy enough – dental appointments shouldn't clog up your calendar even more!
Affordable Family Dental Care
We know that when you're looking for a family and kids' dentist, you're concerned about your budget as well as the quality of care you'll receive. In addition to being an insurance-friendly office, Growing Smiles offers an in-house Dental Savers Plan and accepts CareCredit® patient financing.
Visit our Financial page to learn more, or speak with one of our friendly team members.
CONTACT US