Professional Teeth Whitening in Mount Laurel & Voorhees, NJ
Our team at Growing Smiles is dedicated to improving smiles and giving our patients the confidence to live their lives to the fullest. If your smile makes you frown when you see it in the mirror because it's not as white as you'd like it to be, don't worry! We offer professional teeth whitening to get you a bright, beautiful, healthy looking smile you'll love showing off.
---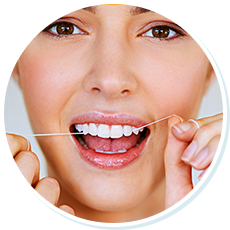 Why Should You Whiten Your Smile?
There are many factors that affect the shade of your smile. Certain foods and drinks can stain teeth. Some medications can do the same. Normal wear and tear can leave teeth looking dull. All of this adds up to a smile that may leave you less than impressed. With teeth whitening, our dentist and team can take your smile from dull to dazzling.
Benefits of teeth whitening include:
Improved aesthetic appearance of teeth
Enhanced self-confidence
Improved personal and professional interactions
Increased desire for good oral hygiene habits to maintain a beautiful smile
REQUEST CONSULTATION
How Teeth Whitening Works
Generally, we either brush on teeth whiteners or keep them in place using trays that fit over your teeth. Once the whitening gel is in place, you'll keep it on for the amount of time we've determined is best for your course of treatment. Because we're bleaching the teeth, you may experience some sensitivity during and briefly after the treatment, but we do our best to counter that and keep you comfortable. In the end, you'll leave our office with a smile that is shades lighter than the one you walked in with; you'll feel red carpet ready!
Our practice also offers take-home whitening kits to ensure that your smile stays bright after your initial whitening appointment. Just continue using your at-home teeth whitening as recommended to keep your smile looking stunning.
Cost of Teeth Whitening
It's hard for us to say what the best way to whiten teeth is until you've come in for a consultation. Once we've determined your treatment plan, we'll go over your estimated costs and payment options. We have an in-house Dental Savers Plan that can save you even on cosmetic treatments like whitening, and we accept payments through CareCredit®. Learn more by speaking to one of our friendly team members.
CONTACT US