Dental Exam and Teeth Cleaning in Mount Laurel & Voorhees, NJ
At Growing Smiles Pediatric and Family Dentistry, we welcome and encourage our patients to visit us at least twice a year for a dental exam and teeth cleaning! While you follow an oral hygiene routine at home, visiting our office provides a professional and thorough look at your oral health that can result in a beautiful and healthy smile. If you're due for a dental cleaning and exam, get in touch with our office!
CONTACT US
---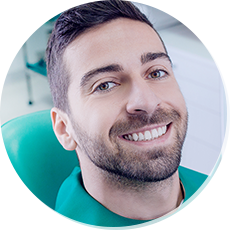 What happens during a dental cleaning and exam?
During a dental cleaning and exam, our dental professionals will take a professional look at your teeth and gums. Typically, the dental exam happens first to reveal if more than a standard teeth cleaning is needed. Once the dental exam is complete, the teeth cleaning will begin. The teeth cleaning process involves our dental hygienist removing the tartar and plaque built on or around the teeth. The teeth will then get polished and flossed. After the cleaning is complete, you may get asked to opt for a fluoride treatment, which strengthens tooth enamel.
How long does a teeth cleaning take?
A teeth cleaning and dental exam can take anywhere from thirty minutes to an hour. This time will vary depending on whether or not your dentist would like X-rays or detect any cavities that need to be taken care of first. As much as you may not want to sit in a dental chair, it's important to take this time to get a thorough cleaning and to express any concerns you may have about your oral health.
How much does a dental cleaning cost?
Routine cleanings and exams typically are covered under dental insurance every six months, or twice a year, as it's a preventative measure that can catch dental issues from becoming costly. If your teeth and gums require more than a standard cleaning, you may likely have to pay a small fee out of pocket. For those without dental insurance, dental cleaning and exam specials are a great option for affordable care. To learn more about dental cleaning and exam cost with our office, visit our financial page to learn more or contact our office!
CONTACT US