Lumineers® in Voorhees and Mt. Laurel, NJ
If you're searching for a way to permanently transform your smile, Lumineers may be your solution! This popular cosmetic treatment is designed to correct smile imperfections, including shape, size, color, and minor gaps. At Growing Smiles Pediatric and Family Dentistry, we provide smile makeovers with a compassionate touch. If you're interested in seeing what Lumineers can do for you, schedule a consultation with our team today!
CONTACT US
---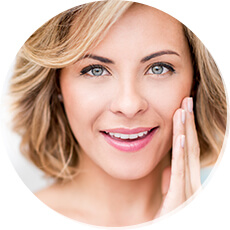 Veneers Vs. Lumineers
The difference between porcelain veneers and Lumineers lies within the placement process. With veneers, an adequate amount of enamel must be removed and your teeth will be modified significantly to accommodate the porcelain shells. However, with Lumineers, the shells are much thinner and require less preparation. They are equally as durable as traditional veneers, but with less damage to your natural teeth.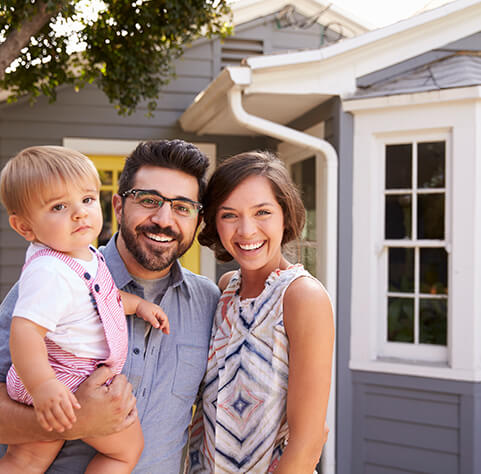 Lumineers Aftercare
When cared for properly, Lumineers can last up to 15 years or longer. You should follow the recommended dental hygiene routine of brushing twice per day, flossing on a daily basis, and rinsing with an alcohol-free mouthwash. If you know you have a habit of grinding your teeth at night, sleeping with a mouthguard can decrease your risk of chipping or wearing away at your Lumineers.
Lumineers Frequently Asked Questions
Am I a good candidate for Lumineers?
Many patients are great candidates for Lumineers. However, we won't know for certain until we see you for an in-person consultation where we can look at your teeth of concern, go over your goals, and your budget.
How do I know which cosmetic treatment is right for me?
One of the many benefits of Lumineers is that they can correct a variety of aesthetic imperfections such as covering cracks, chips, and discoloration, lengthening teeth, and even closing small gaps. At your appointment, we'll go over all of your cosmetic options to ensure that you can make a well-informed decision regarding your smile!
Are Lumineers permanent?
No. Since Lumineers usually don't require any enamel removal before being placed, they are a reversible cosmetic procedure.
Contact Us

Cost of Treatment
There is no set price for treatment, as it ranges depending upon your unique dental needs. However, we go to great lengths to make Lumineers fit into a variety of budgets. We are insurance friendly and gladly file, track, and update all of our patients' claims. If you're uninsured, we also offer our Growing Smiles Dental Savers Plan, which gives you access to discounted treatments. For those struggling with out-of-pocket expenses, we proudly accept financing through
CareCredit®
. Speak with a member of our team to learn more about our
financial options
!
We're ready to help you get back to a healthy, full smile!
Contact Us