Full Dental Implant Services in Mt Laurel & Voorhees, NJ
At Growing Smiles, we do everything we can to keep your natural teeth healthy, but unfortunately, sometimes life can get in the way, leaving you with gaps in your smile. If you ever lose one or more teeth, you have a variety of treatments available to you to get back to a full smile. One of the most popular options is dental implants because they so closely resemble the way natural teeth look and function.
Schedule a dental implant consultation today!
CONTACT US
---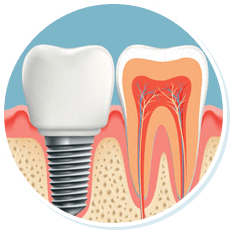 How Dental Implants Work
The dental implant procedure has two main parts: the placement of the implant and the addition of the restoration on top. Many dental offices only offer the second portion, meaning they have to refer you out to a different doctor for the first step. At Growing Smiles, we are able to complete the whole dental implant procedure from our offices in Voorhees and Mount Laurel. Our friendly team will be there for you throughout the entire process! First, we'll place a small titanium post in the space where you have a missing tooth. This is the actual dental implant that is going to act as a replacement for a tooth root. We'll let that heal and fuse with your jawbone. Afterwards, we'll create and place the tooth-like restoration on top. Once the procedure is done, we bet many people won't be able to pinpoint which tooth is the artificial one or not.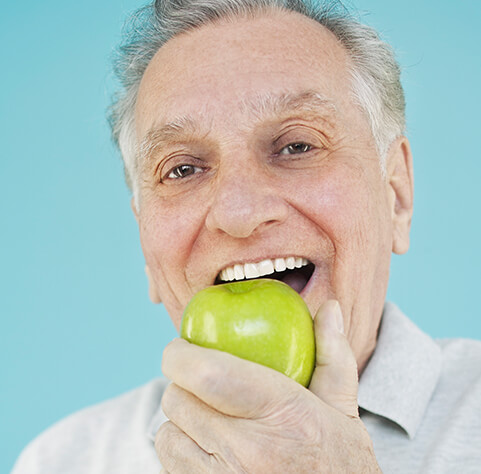 Benefits of Dental Implants
Dental implants don't just have benefits for the appearance of your smile; they also help your overall oral health! Here are just some of the
main reasons people choose dental implants
over other tooth replacement options like bridges and dentures:
They can give you back a confident smile, which means a boost in self-esteem.
Because of the way they're permanently placed, you won't have to worry about them slipping or falling out — or have to fuss with adhesives.
Since they aren't removable, you can clean them just like you would your other teeth.
You don't need to worry about any food restrictions.
The procedure doesn't involve affecting or prepping the nearby teeth.
They're meant to last many years with the right care.

How Much Do Dental Implants Cost?
Each dental implant case is unique, so it's hard for us to say an estimate when we haven't seen you in person yet and determined what is best for your needs. The number of teeth you're replacing and what kind of restoration is used both affect the price. If you are worried about the cost of dental implants, please contact one of our office so we can discuss your options with you. We have financing available as well as a
Dental Savers Plan
that can make paying for treatment easier and more affordable.
We're ready to help you get back to a healthy, full smile!
Contact Us