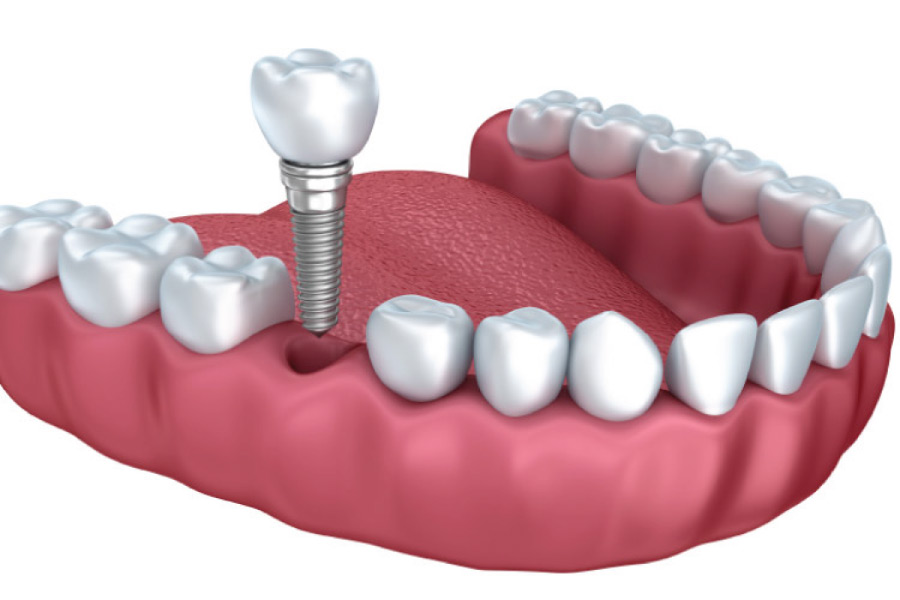 For kids, losing their first baby tooth is one of the most exciting days of their young life. After all that wiggling and waiting, it's finally out! Things get even more exciting if the Tooth Fairy leaves a surprise under their pillow in exchange for their precious treasure. But when an adult loses one or more of their permanent teeth, it's a different story. You won't find them jumping for joy or wanting to show everyone the gaps in their smile.
Fortunately, Growing Smiles Pediatric & Family Dentistry can restore your smile with dental implants to prevent the physical, emotional, and social challenges that accompany missing adult teeth.
What Are Dental Implants?
A dental implant consists of a biocompatible titanium rod surgically inserted into the jawbone and a custom-crafted restoration. After the post fuses with the bone in a process called osseointegration, it will be like a replacement tooth root. We can then complete the process with your chosen restoration.
What Restorations Are Available?
The number of implants and their restorations will depend on your unique dental needs. A natural-looking dental crown completes a single dental implant, a bridge can efficiently replace a few missing teeth in a row, or dentures can be securely snapped on to replace a full arch of teeth.
Benefits of Dental Implants
Dental implants are a secure and permanent tooth replacement solution that delivers the following benefits:
Looks & feels natural in your mouth
Requires no additional maintenance beyond standard oral hygiene
Allows for normal eating & chewing
Promotes a healthy jaw
Preserves your smile's alignment
Prevents sunken cheeks
Am I a Good Candidate for Dental Implants?
At your consultation, we'll determine if your jawbone density is sufficient to support dental implants or if you need a bone graft. A strong jaw is necessary to optimize the likelihood of successful osseointegration. You can also increase your implant's chance of success by committing to superb oral hygiene and avoiding tobacco products to keep your gums and neighboring teeth healthy and strong, which will help protect the integrity of your implant.
How Can I Pay for Dental Implants?
You don't need to delay restoring your smile due to budgetary constraints! We provide affordable high-quality dental implants and offer a variety of payment options. A CareCredit® credit card is one solution to healthcare expenses that might otherwise seem intimidating. This third-party financing option splits up the cost of your treatment into affordable payments over a period of time.
Are you interested in this worry-free tooth replacement? Contact us today to schedule your consultation!