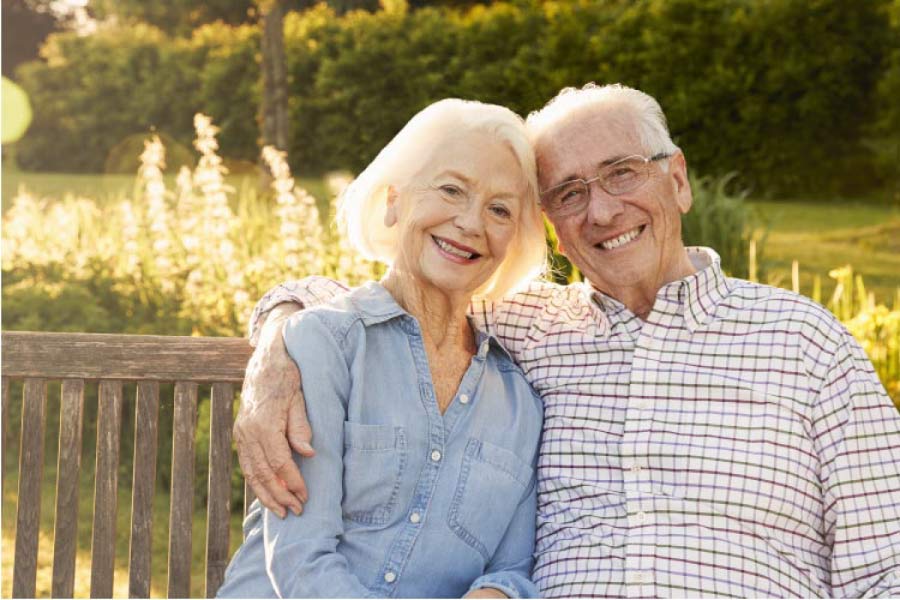 When you lose some or all of your adult teeth, what can you do to eat, talk, and smile as you normally would?
Restorative dentistry is a type of dentistry that focuses on the restoration of one's smile. Full and partial dentures are among the restorative options we offer at Growing Smiles Pediatric and Family Dentistry. Here's how to decide if they're the right option for you.
What Are Full & Partial Dentures?
If you are missing an entire arch of teeth or all of your teeth completely, full dentures are custom-made to rest on top of your gums and are composed of an acrylic base and false teeth. Full dentures can be fastened either through the use of adhesive or anchored by dental implants.
Partial dentures fill the gaps in your smile, and they clip onto other teeth for security.
Taking Care of Dentures
Both full and partial dentures are removable and should be removed before you go to sleep. They should also be brushed once a day using a soft-bristle toothbrush and dish soap or denture cleaner, since regular toothbrushes and toothpaste can be too abrasive for them. You should also soak them in a cleaning solution overnight to keep them moist and bacteria-free.
If your dentures start to show signs of staining, you can get special whitening products to keep them looking bright.
Affordable Dentures in Voorhees & Mount Laurel, NJ
Dentures are a very affordable tooth replacement option depending on your individual needs and desires. For example, you can get immediate dentures instead of custom ones if you are looking to save some money, but many patients love the comfort, function, and look of custom dentures. Some insurance plans offer full or partial coverage of dentures, so be sure to contact your provider to confirm. We also offer a dental savers plan here at Growing Smiles Pediatric and Family Dentistry which gives great savings for restorative treatments like dentures. We also accept payment through CareCredit®. Please check out our financial page for more information, and take a look at our new patient specials for additional savings!
If you think dentures are the right tooth replacement option for you, please contact our Voorhees office at 856-770-1770 or our Mount Laurel office at 856-778-0800 or schedule an appointment with us online. We look forward to your visit!