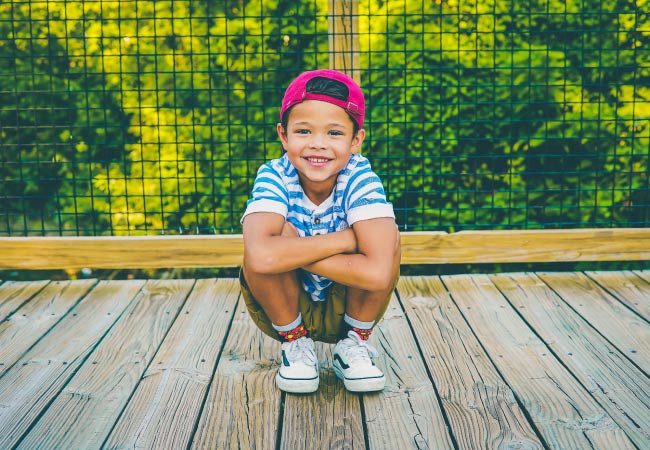 Teaching your kids to brush their teeth is one thing; making sure they do it properly and consistently is another. It can be difficult and frustrating to try to get your kids to understand the true importance of brushing their teeth, but these tips will make the process much easier.
Be a Good Role Model

Your kids look up to you for everything—and it's no different when it comes to establishing positive, healthy habits. The best way to get your kids to brush their teeth morning and night is to do it yourself. Brush and floss your teeth with your kids and show them that it's both fun and rewarding!

Make It a Game

Every kid loves to have fun. Make the brushing process exciting by letting your kids test out different toothpaste flavors and pick their own toothbrushes out. This way, your kids have a choice when it comes to their own oral health care routine so they're more likely to follow through with it!

Reward Them

A little bribery can go a long way. You can encourage your children to brush their teeth twice a day for a certain number of days until they earn a reward, like a new toy or a raise in their allowance.

Teach & Show Them Why It's So Important

One thing kids love to ask is: "Why?" It's always a good idea to tell your kids why they need to brush their teeth every day, instead of just plainly telling them to do so and expecting that they'll follow through. Find books and videos that explain dental hygiene for kids and answer any questions that they may have about it. Another fun way to educate your kids about the importance of brushing is to get a dissolving agent. These chewable tablets stain the plaque on teeth, making it an easy and effective way to show your kids just how much plaque they develop over the course of a day!

Make Going to the Dentist Fun

See a family-friendly dentist who can communicate effectively with younger patients. A pediatric dentist can break complicated dental procedures down so that your kids can understand them and their importance. Growing Smiles is proud to be a pediatric and family dentist's office that prides itself on being able to carry out a gentle, kid-friendly approach for our younger patients. Utilize our family-block appointments to make your dental visit a stress-free family affair! We also offer accommodations for those with special needs.
We are here to help you establish successful and consistent oral health care routines for your kids, and are excited to welcome your whole family at our practice. Contact us to schedule your appointments today!
Contact Us