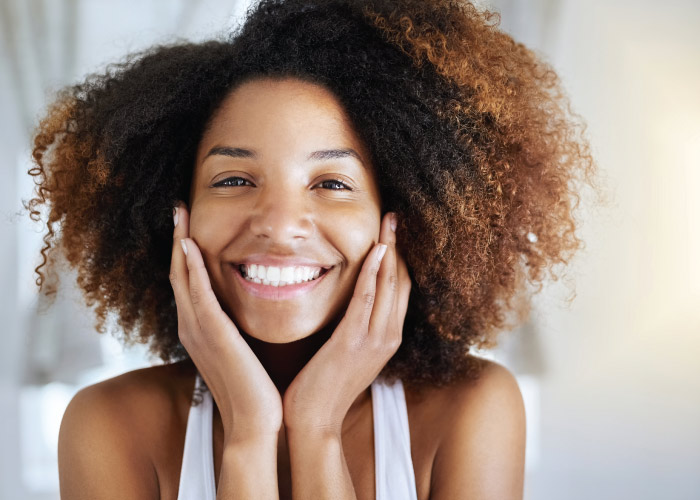 If you've been dreaming of the perfect smile, veneers or Lumineers® may be the solution for you. Both correct common cosmetic dental problems. Misshapen, broken, small, crooked, and stained teeth can all be fixed with veneers or Lumineers. Read on for help deciding which option, veneers vs Lumineers, is right for you!
What Are Veneers?
Traditional veneers are thin sheets of porcelain or resin composite adhered to the front of your teeth. We create custom-fitted veneers that look just the way you want! They'll be white, lustrous, and perfectly shaped to fit your mouth. However, veneers require a bit of preparation to your teeth. The enamel at the front of your teeth will need to be gently worn down to make space for the veneers. Because of the damage to your teeth, veneers will be a permanent treatment. With proper care, veneers are durable and should last over 15 years. But since your underlying natural are still subject to decay, you'll need to maintain superb oral healthcare habits. Brush and floss daily, routinely visit our office for checkups and cleanings, eat a balanced diet, and avoid very hard foods to preserve the integrity of your veneers.
What Are Lumineers?
Lumineers are a type of veneer also adhered to the front of your teeth. They provide a similar lustrous shine and require the same oral hygiene aftercare as traditional veneers. But Lumineers are ultra-thin wafers that do not require the same enamel preparation. Your tooth's enamel won't need to be removed to make space for them since they are so thin. Additionally, Lumineers are not considered a permanent treatment and can be removed at our office if desired–though we think you'll fall in love with them!
Veneers vs Lumineers: Which Is Right for Me?
If you have some anxiety about the preparation process for traditional veneers, Lumineers may be the better choice for you. But keep in mind that we do offer several dental sedation options to help you stay calm throughout your visit with us! Do you want to learn more about these cosmetic treatments? Schedule a consultation at our office in Voorhees or Mount Laurel, NJ. At this appointment, we will also discuss your financial options. So take one step closer to your ideal smile–contact us today.