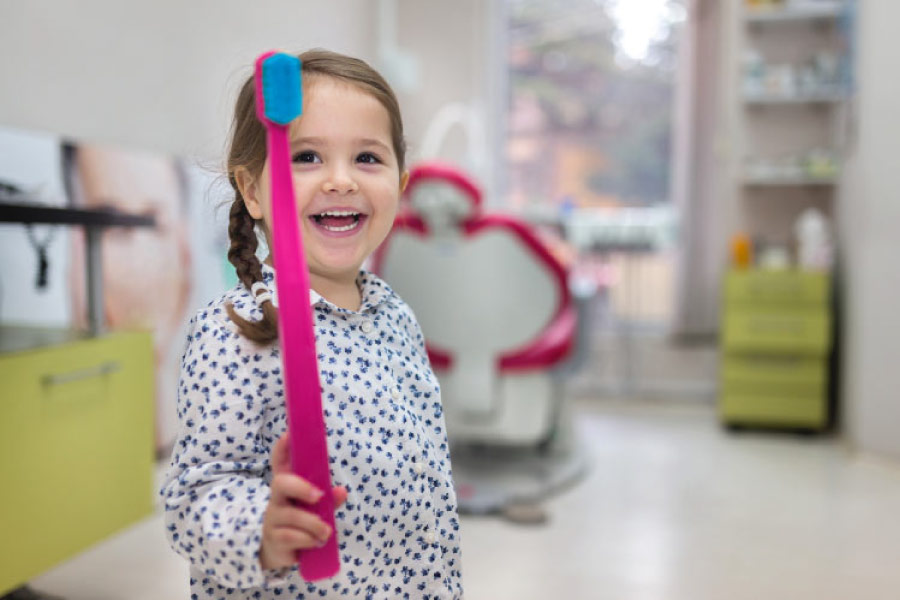 Many adults don't like going to the dentist, so it's no surprise that kids often struggle, too. While it's tempting to delay dental care, especially for kids who still have baby teeth, going to the dentist is essential to a child's health. How do you ease your child's fears? Is it okay to reward them?
Rewarding Your Child After a Dental Visit Is Perfectly Fine
You may worry that rewarding your child is like bribing them, but that's not really what's going on! You're simply recognizing a child's accomplishment and rewarding good behavior. We don't recommend rewarding with candy or other sugary foods, however. Preparing a favorite meal or planning a fun activity are better ideas. Promising a reward is also a good way to distract your child from the discomfort of a dental visit. Instead of focusing on the dental visit itself, they'll be busy thinking about the fun thing that happens after.
Don't Forget to Reward Them with Your Words
While it's fine to reward your child with a special meal or activity, it's also important to let your child know you're proud of them! Children need to receive affirmations from parents, especially when they're doing something difficult. Acknowledge that going to the dentist is a big deal and worthy of praise. If your child struggles during their appointment, try to stay positive. Getting upset will only make a child dread the dentist more. For severe dental anxiety, we can discuss kid-safe sedation options.
Visit Growing Smiles Pediatric & Family Dentistry in Mount Laurel & Voorhees, NJ for High-Quality Dental Care
We want every kid to enjoy visiting the dentist, so we've made our office as fun and kid friendly as we can. We're proud to offer complimentary beverages, TVs with Netflix, warm scented towels, video games, and prizes! If you have questions about our services or want to schedule an appointment, please contact us today!