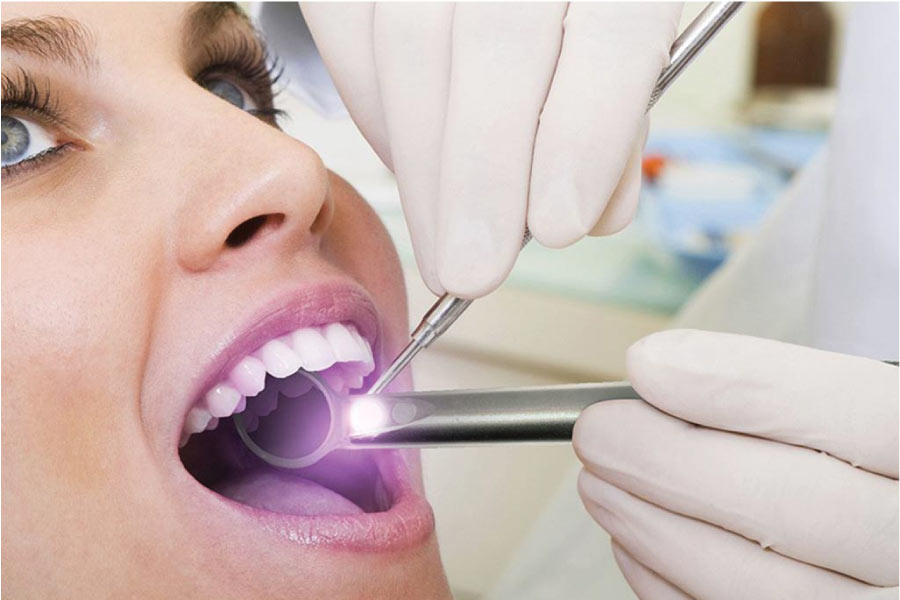 Routine dental visits are more than about clean teeth for a bright smile. They're also about the health and function of your overall oral health. Including oral cancer screenings as part of your consistent and preventive care routine can help you maintain a healthy, beautiful smile.
Oral Cancer Screenings
Oral cancer screenings are a simple, non-invasive way to check up on the state of your oral health. Oral cancer is cancer that develops in or around the mouth and throat. Unfortunately, oral cancer can strike at any age, whether you use tobacco or not, but more commonly develops in older patients.
Regardless of age and oral health status, we highly encourage patients to be aware of the signs and symptoms of oral cancer.
Common Signs of Oral Cancer
Though each case will differ, signs and symptoms of oral cancer generally are alarming enough to prompt a visit with our dentist. Oral cancer may cause one or more of the following signs or symptoms:
Discolored patches in the mouth
Consistent sore throat
Difficulty chewing, swallowing or speaking
Numbness of the tongue or lips
Lump or thickening in the lips, cheeks, or mouth
If you're experiencing any of these signs or symptoms, the sooner you schedule an oral cancer screening, the better. Early detection of oral cancer offers more options for treatment and can restore your oral health sooner! Even if you're not experiencing any of these oral cancer symptoms, we suggest scheduling a routine appointment to ensure pristine oral health.
Schedule Your Oral Cancer Screening in New Jersey
Every patient deserves to maintain positive oral health, which is why our oral cancer screenings are available for all our patients. During an oral cancer screening, our Growing Smiles Pediatric and Family Dentistry team will thoroughly examine your teeth, gums, lips, cheeks, and tongue for signs of oral cancer. If you're located in Voorhees or Mt. Laurel, NJ, contact us to schedule your oral cancer screening!