If you play sports there's a good chance you probably aren't wearing a mouth guard while you're playing your favorite sport. You don't hear about it often, but mouth guards are, in many ways, a crucial protective item for athletes. Here's why you should consider ordering a fitted mouth guard right away.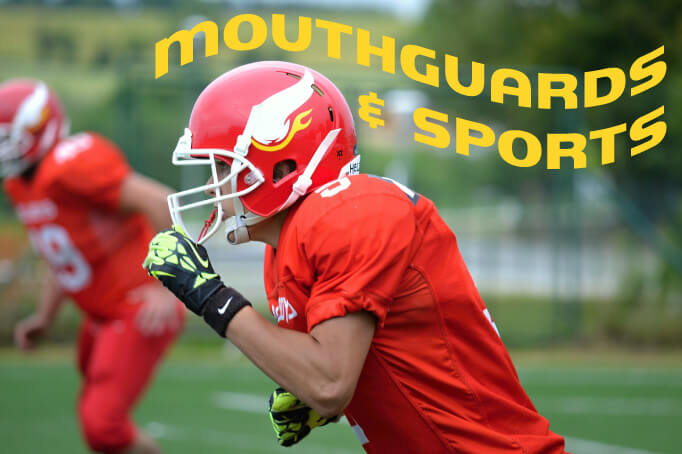 Protects Against Grinding Teeth
When you're running during a team sports game like soccer, you're thinking about running as fast as you can and getting control of the ball. As a result, you may not even realize you are grinding your teeth. Sadly, this can lead to devastated teeth enamel, a problem you can avoid with a mouth guard.
Protection Against Accidents
Not all sports are high-impact, but accidents can happen, especially when you're fighting for a ball. If you're playing any sports game, the following incidents can easily occur:
Colliding with another player
Tripping over your own feet
Mis-timing or stumbling
Running into a goal post
When these accidents occur, your teeth are likely to instinctively clench, potentially damaging the enamel. The impact may even cause your teeth to shatter, a risk that is greatly decreased with a mouth guard.
Increase Your Oxygen Flow
Good oxygen flow is vital to athletes as many sports are very active and aerobic sport. A well-fitted athletic mouth guard can help increase your oxygen flow by lifting your teeth and creating more open access to oxygen. This is especially true if you keep your mouth guard in place (fit snug over the teeth) and don't let it wander.
Why should you get a fitted mouth guard and not a random generic one? Fitted mouth guards hold your teeth in place much more effectively. And they are made of sturdier materials that are stronger than the cheap plastic of most generic brand mouth guards.
At Growing Smiles Pediatric & Family Dentistry, we care about protecting your teeth during sports games and other athletic events. Want a custom mouth guard to protect your teeth or your children's teeth? Schedule an appointment today, simply give us a call or book an appointment online!