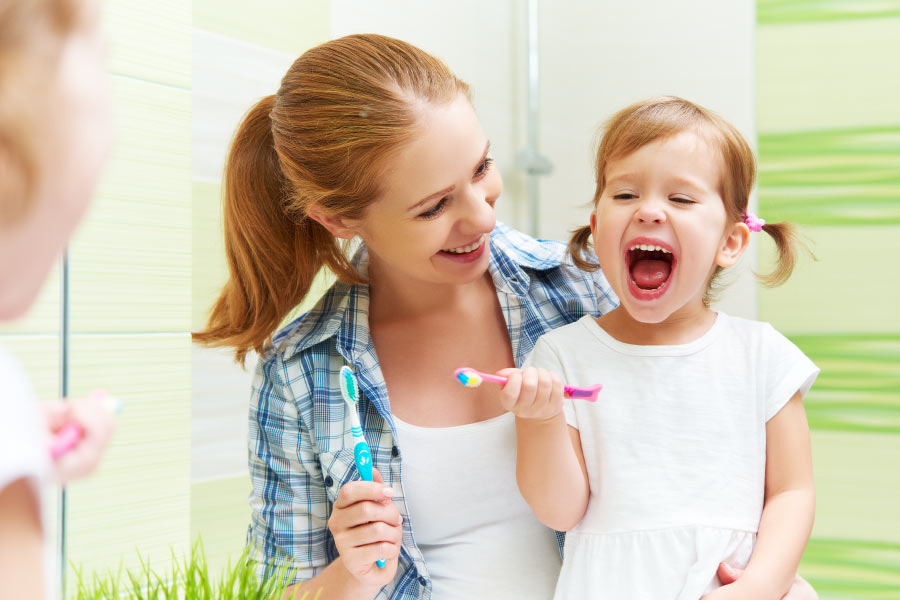 Do you have a child that screams, cries, and fusses when it's time to brush their teeth? Here at Growing Smiles Pediatric and Family Dentistry, we're here to help offer some tips!
An enjoyable oral hygiene routine involves consistency, positive praise, and some sort of motivation to make toothbrushing a rewarding habit. For true success, your child must take an active role in their oral hygiene. We hope that the following tips can make brushing a more pleasant experience for both you and your child!
Sing a Song

Whether you want to sing or play a song for your child, music is a great motivator for many children. If you choose music your child enjoys, it can actually help them look forward to brushing their teeth! For example, play or sing a song from your child's favorite movie or get creative and make up your own song. Encourage your child to brush for two minutes by having them brush until you stop playing or singing the song.

Make a Sticker Chart

Create a sticker chart that has spaces for both morning and night. Each time your child brushes for at least two minutes, they get to place a sticker of their choice on the chart. To further add to the excitement, you can offer a reward once they earn a certain number of stickers. We recommend an experience-based reward, like a special outing or movie, instead of a sugary treat.

Have Special Items for Teeth Brushing Time

Get your child a timer with their favorite character on it as encouragement. Your child may also find toothbrushing more exciting with an electric toothbrush. Many electric toothbrushes have cartoon characters, can play music, or light up. Let your child go shopping with you to choose their own toothbrush and toothpaste flavor. In addition, your child is more likely to enjoy their oral hygiene routine if they like their bathroom decor and have a comfy rug to stand on.
Schedule a dental cleaning and checkup for your child at Growing Smiles Pediatric and Family Dentistry, your dentist for the entire family. We have locations in Voorhees and Mount Laurel, NJ.