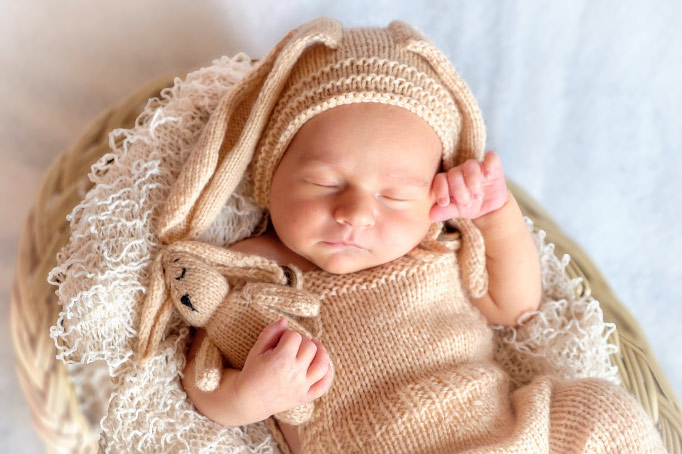 As soon as your child's first tooth erupts through their gums, it becomes susceptible to decay and cavities. Proper care of your child's primary teeth—also known as "baby" teeth—is critical because they pave the way for the healthy eruption of their permanent teeth. Preventive oral care includes at-home dental hygiene AND in-office checkups and professional cleanings.
In fact, your child's first visit to see our friendly team here at Growing Smiles Pediatric and Family Dentistry should be within six months of when their first tooth appears, and no later than age one. Read on to learn more about your child's baby teeth and what to expect at their dental appointment!
When Do Baby Teeth Erupt?
A kid's first tooth usually emerges anytime between 6 and 10 months, though sometimes as early as 4 months and as late as 1 year. Teeth usually arrive in pairs, with the two front teeth on the bottom appearing first, followed by the two front teeth on the top.
Regardless of the exact timeline of when your child's baby teeth erupt, they should have a full set of primary teeth by age 3. These temporary (but very important!) teeth begin to fall out around age 6.
Your Child's First Dental Checkup
On your child's first trip to our office, we aim to familiarize your child with their surroundings and help them feel comfortable and safe with the treatment room and our team. We will examine their mouth, check for cavities, and make sure their teeth and jaw are developing correctly. You will also be given instructions and oral hygiene tips on how to keep your child's teeth and gums clean and healthy.
On subsequent visits, we'll count your baby's teeth, gently clean and brush them, evaluate the growth of their mouth and jaw, and answer any questions you may have.
Ask Our Team All Your Dental-Related Questions!
It's normal for parents to have questions about how to promote healthy growth and development for their kids. Write down all your dental-related questions in advance so you won't forget to ask our team at your child's checkup! We will be happy to address any concerns you might have. Together, we can give your child a great start to a lifetime of superb oral health.