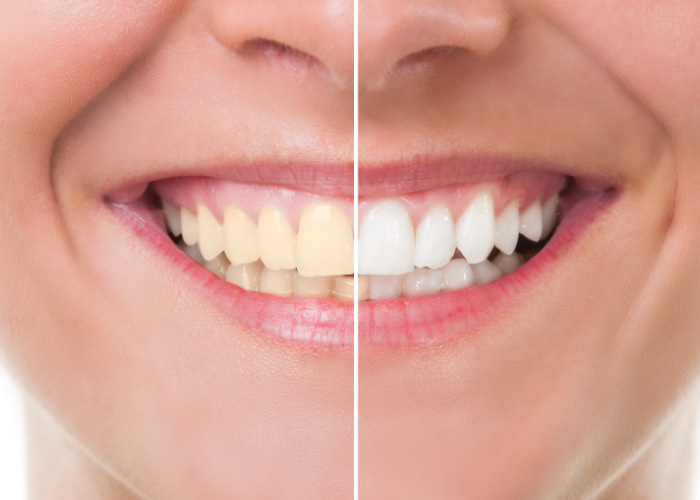 No matter your New Year's resolution, there's one thing that can make you more confident in the pursuit of your goals: whiter teeth. Few things take years off your appearance and instantly boost your smile the way teeth whitening does. When you're looking to refresh your smile, teeth whitening is a safe, effective way to get one step closer to the smile of your dreams!
Is Teeth Whitening Safe?
Modern dental technology is more advanced than ever, which means we can safely get better results in less time! Our highly trained team knows all the ins and outs of teeth whitening and can ensure you're both safe and comfortable during the treatment process. Unlike tooth whitening kits you can pick up at the drugstore, we use the highest-grade and highest-quality products and carefully monitor your progress to ensure you get the results you want.
How Does Teeth Whitening Work?
At Growing Smiles, we know our patients lead busy lives, so we strive to make our treatments as efficient as possible. After a consultation with our team where we talk about your oral health and your goals for your smile, you'll come back for your whitening appointment. Depending on your needs, we'll either brush on teeth whiteners or use trays to apply a whitening gel. Patients occasionally experience some mild tooth sensitivity, but our staff will be right there to monitor your comfort!
What Kind of Results Can I Expect?
By the end of your whitening treatment in our office, you can expect your teeth to be several shades lighter! For some patients, we'll provide additional at-home whitening kits so you can safely continue to whiten your smile on your own time from the convenience of your home. Don't waste another year tucking your smile behind your hand or keeping it from shining to its fullest potential — the smile of your dreams is within your reach! Our in-house Dental Savers Plan even saves you money on cosmetic treatments like whitening. Contact us in Voorhees or Mount Laurel today for more information.