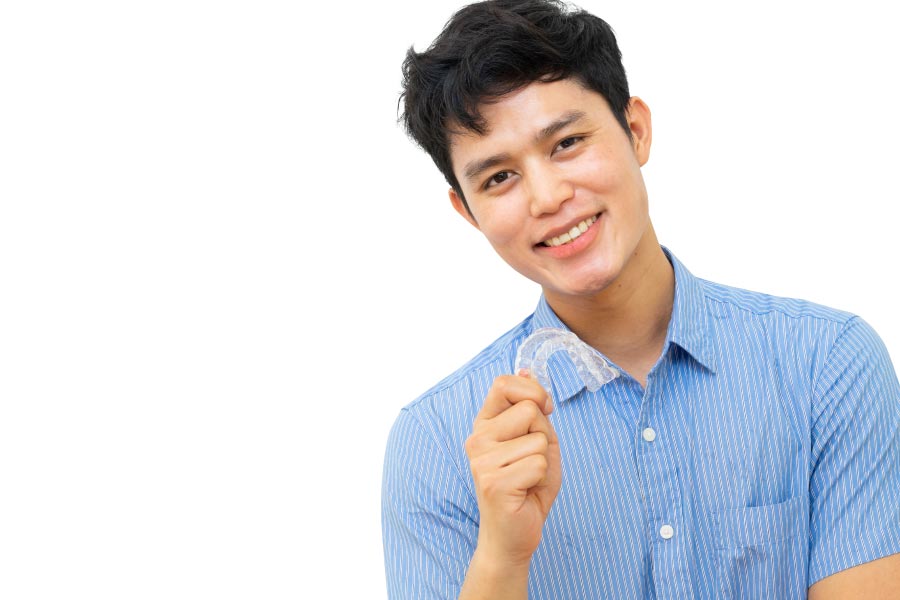 Have you or your teen put off straightening your teeth because you don't want to wear noticeable metal braces? We completely understand! You shouldn't have to miss out on a straight, beautiful smile. With Invisalign®, you can discreetly straighten your teeth and achieve your dream smile! Here's what you need to know about Invisalign!
What Is Invisalign?
Invisalign is a clear orthodontic treatment that uses plastic, retainer-like trays to straighten teeth in increments. Patients will get a box full of aligners based on precise, digital impressions of their teeth. They will need to wear each set of aligners for at least two weeks until their teeth move to fit them comfortably. After two weeks, they will graduate to their next set of aligners. In no time at all, patients will complete their final set and be able to flaunt a brand-new smile! Invisalign is a popular orthodontic treatment that provides a variety of benefits for patients. Invisalign has:
Clear trays so most people won't even notice them
Shorter treatment times on average compared to braces
Soft, smooth trays that won't irritate cheeks and gums
Removable trays so you can eat and drink as well as clean your teeth easily
Invisalign Candidacy
If your teeth are crooked or your bite is off, chances are you are a great candidate for Invisalign! The main stipulation for Invisalign is age. Teens and adults are the ideal age group for Invisalign because it requires some responsibility to ensure the aligners are worn for at least 24 hours a day and aren't misplaced!
Schedule Your Invisalign Consultation
At Growing Smiles in Vorhees and Mount Laurel, New Jersey, we are proud to offer
Invisalign clear aligner therapy
to our community. We see the advantages that Invisalign has to offer and love seeing how confident patients feel throughout the entire teeth-straightening process! Please contact our office to schedule your Invisalign consultation to see if it's the right orthodontic treatment for your smile!