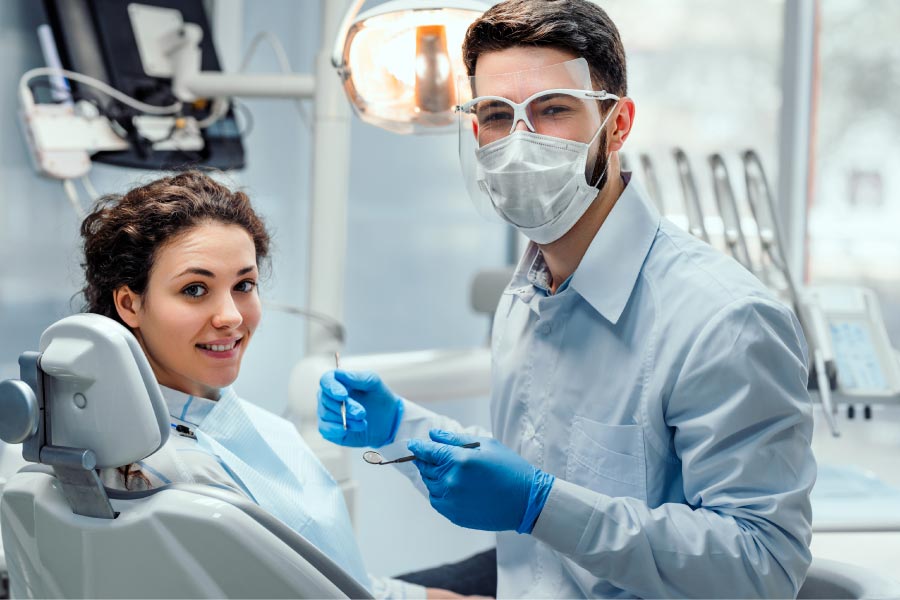 Dental cavities are the monsters of the mouth. Luckily, there are many ways to combat these monsters and stop them in their tracks! Keep reading to learn more about the importance of dental cleanings and exams.
The Importance of Regular Dental Visits
The American Dental Association recommends that patients visit the dentist twice a year. Biannual dental appointments help keep the teeth and gums healthy and strong. Without regular visits, patients may have dental issues go untreated, which can lead to more serious, complex dental problems down the road.
Thorough Dental Cleanings
As kids learn how to properly brush their teeth, they are more likely to miss the hard-to-reach areas of the mouth. This is where biannual dental cleanings come in handy! Your child's dental hygienist will take the time to thoroughly clean their teeth at their appointment. Dental cleanings are geared towards removing any plaque and tartar buildup in the mouth to prevent cavities from forming. After the cleaning is complete, they may also do a fluoride treatment if needed to help strengthen their tooth enamel.
Detailed Dental Exams
One of the many benefits of biannual dental exams is that your child's dentist can catch dental issues while they're still small. If decay is caught early on, it can easily be treated to prevent cavities from ever forming. Dental exams are also critical in helping document and monitor your child's tooth development to set a benchmark for their oral health!
Schedule Your Child's Next Dental Cleaning & Exam!
Is your little one overdue for their biannual dental cleaning and exam? We've got you covered! At Growing Smiles Pediatric and Family Dentistry in New Jersey, we love taking care of kids' smiles and teaching them about maintaining great oral health. Please contact our office to schedule an appointment at our Vorhees or Mount Laurel office. We can't wait to hear from you!