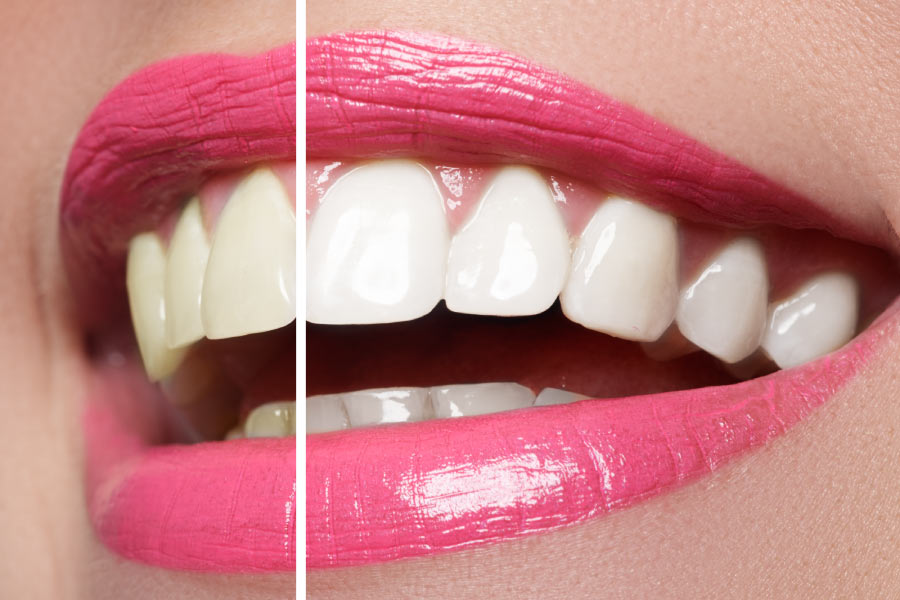 Do you see celebrities and wish your smile could be as white as theirs? There are countless teeth whitening hacks and fads out there. Do any of them work? How are professional teeth whitening treatments different?
Activated Charcoal
Activated charcoal has been trendy in the wellness industry for a while. One of the alleged benefits is that it can whiten your teeth. Many brands sell toothpaste with activated charcoal. Despite the buzz, the truth is that its whitening powers aren't backed up by research. It could actually damage the enamel of your teeth and make your teeth look more yellow.
Baking Soda & Lemon
A very old fad that's still used, baking soda and lemon can remove some surface stains. However, because of the combination of abrasive baking soda and acidic lemon, this fad can strip your tooth enamel. This makes your teeth more vulnerable to decay and it makes them look yellow.
Hydrogen Peroxide
This is an ingredient in toothpaste and mouthwash. It serves an important purpose, but on its own, it's not a good way to whiten your teeth. It's very strong and can burn your mouth and gums. Rinsing with hydrogen peroxide is also risky because you can accidentally swallow some of it.
Professional Teeth Whitening
To whiten your smile in a safe and significant way, professional teeth whitening works very well. Unlike over-the-counter treatments like strips, professional whitening gel uses a higher concentration. At Growing Smiles, Dr. Sekhon or one of our other dentists will brush on the whitener or put the gel in trays that go over your teeth. The length of time depends on your needs.
When the bleaching is done, you'll have a whiter, brighter smile! To keep your teeth as white as possible after your appointment, we offer take-home kits. You can also keep your teeth white by avoiding staining foods like coffee and red wine. If you have any questions about teeth whitening or other services, please get in touch! We have offices in Voorhees and Mount Laurel.