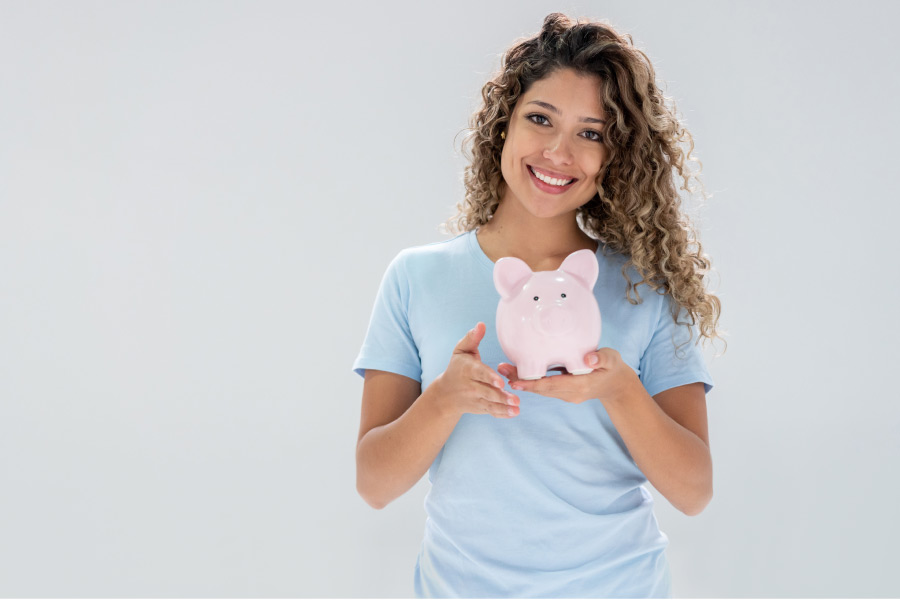 Do you worry about the price of dental treatments? You're not alone. Many people put off going to the dentist because of cost. This is especially true if you don't have insurance. At Growing Smiles Pediatric and Family Dentistry, we offer a Dental Savers Plan (DSP) that reduces the average treatment fees by 30-50%! Let's dig into how the plan works.
Pro: There Are No Waiting Periods
With some insurance plans, you have to wait before it will cover major procedures. Sometimes, the waiting period is as long as one year. When you get the Dental Savers Plan, the treatment discounts kick in right away.
Pro: You Won't Deal with Co-Pays, Hidden Fees, Annual Minimums & Maximums
Insurance can be complicated. You have to deal with co-pays, fees you didn't plan for, and annual minimums and maximums. Tracking all that can be stressful. With the Dental Savers Plan, you pay a much lower annual fee in exchange for discounted exams, X-rays, and cleanings. We'll also provide you with a discounted fee schedule for comprehensive dental services, so you know exactly what to expect.
Con: If You Need Extensive Care, Insurance Covers More Than the Savings Plan
Traditional insurance has one main advantage: it covers more if you need unexpected or extensive dental work. While you do still get discounts with our savings plan, you will likely pay significantly more than if you had insurance. However, if insurance isn't an option, the Dental Savers Plan is the next best choice.
Pro: With Our Savings Plan, You Only Pay for Treatments You Need
With insurance, you pay higher premiums in case you need coverage for extensive work. Do you take really good care of your teeth? You might not ever need those more expensive treatments! If you only want to pay for treatments as you need them, the Dental Savers Plan is a great option.
No Insurance? Save Money with the Growing Smiles Pediatric and Family Dentistry Dental Savers Plan
At our Voorhees and Mount Laurel offices, we offer both individual plans and family discount plans. While the Dental Savers Plan is not insurance, it significantly reduces the cost of treatments like routine cleanings, tooth extractions, and more. If you don't want to deal with high annual premiums, waiting periods, or the other hassles of insurance, the DSP is a great alternative! Ready to apply or have questions? Please contact us today.