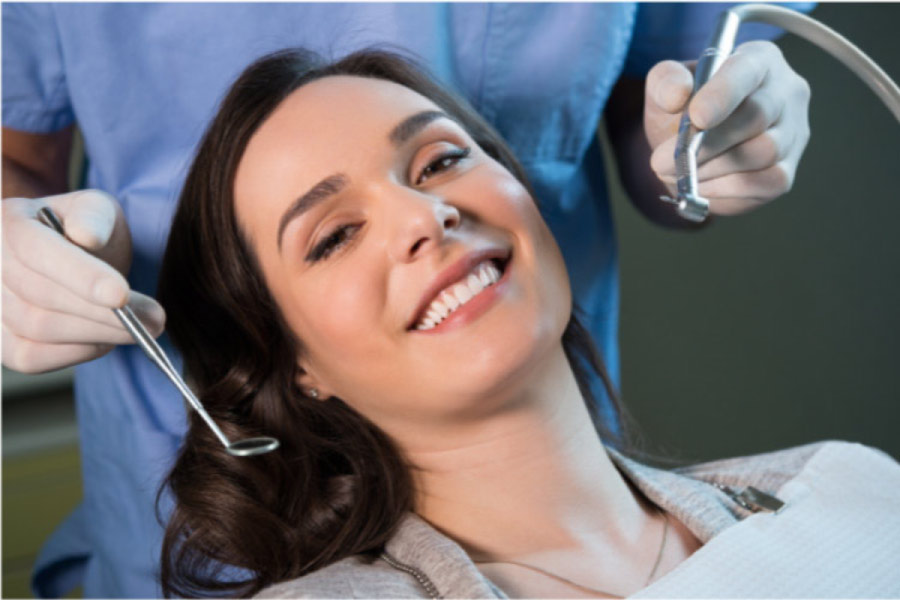 Dentists recommend cleanings and exams every six months, so even if you're in great oral health, you should visit the dentist at least twice a year! What are five things you should do before coming into the office?
1. Confirm Your Appointment
We'll send out reminders for your appointment, but make sure you have the date and time saved on your calendar. You should also factor in how long it takes to get to the office and whether there will be traffic. Plan on coming a little early to fill out any required paperwork.
2. Clean Your Teeth
Why clean your teeth if you're just going to get a professional cleaning? Brushing and flossing your teeth before an appointment makes our job easier and faster! We can focus on tartar (which is hardened plaque) rather than fresh food remnants or that day's accumulated plaque.
3. Avoid Eating Anything Sticky or Too Sugary
You can eat meals and snacks before your appointment, but it's helpful if you avoid anything too sticky or sugary a few hours before you see us. Sticky, sugary foods are harder to clean and may extend your appointment.
4. Locate your insurance information
If you have insurance and we don't have it on file yet, please bring it with you! If you've changed your insurance since you've started visiting us, we'll also need to know. We accept most major PPO dental insurances, like MetLife, Humana, Aetna, and Delta Dental. Don't have insurance? We offer a Dental Savers Plan that saves you 30-50% off average treatment fees. Benefits start right after you sign up.
5. Make a List of Questions for the Dentist
We always ask if you have any dental concerns, so think of any questions you want to ask before your appointment. These could include questions about brushing or flossing techniques, the services we offer, or any issues you've been having.
Visit Growing Smiles Pediatric & Family Dentistry in Voorhees & Mount Laurel, New Jersey
Dr. Sekhon and our team of dentists are proud to offer services like preventive dentistry, restorative dentistry, pediatric dentistry, cosmetic dentistry, and more. If you're ready to schedule an appointment for yourself or a family member, please contact us today!