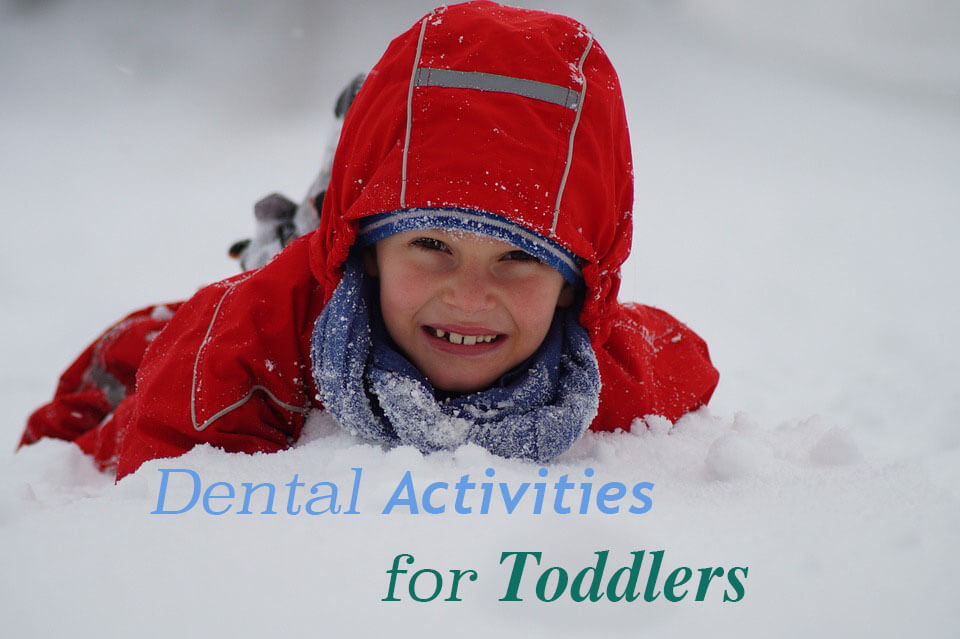 Teaching your child about proper dental hygiene is important. Taking care of your teeth at a young age helps ensure the good habit will continue into adulthood. Here are some activities to teach your toddler proper brushing techniques.
Block Flossing
Using large blocks, put play dough in between the block's prongs. Give your toddler some yarn and have them practice removing the play dough from the blocks. This activity is great for your toddler's motor skills and helps them practice flossing.
Egg Brushing
Using a hard-boiled egg, dip it in a dark colored liquid or put something sticky on the egg. Have you toddler brush the egg with a toothbrush and toothpaste. Not only will this improve your toddler's brushing skills, it will enable them to see the positive effects of brushing.
Sorting Activity
Clip pictures of healthy and unhealthy foods and snacks from magazines. Make 2 large teeth from construction paper, one white and one beige or yellow. The white tooth will have a smiley face, while the discolored tooth will have a sad face. Sit with your toddler and have them sort out what foods pertain to each tooth and glue them on the proper tooth.
Read Books about Brushing and Dental Health
What toddler doesn't like being read to? There are several board books that explain brushing and why it is important. Most have fun illustrations and wording that are sure to make your toddler excited about brushing.
Dental Apps for Kids
Google Play and iTunes have several apps for toddlers pertaining to dental health. There are interactive apps that show toddlers the proper brushing technique along with fun brushing timer apps. Teaching children about good oral hygiene is of utmost importance. Even starting kids when they are toddlers is not too early! Begin teaching your children as young as possible about good oral hygiene to ensure a lifetime of healthy teeth. To make an appointment at Growing Smiles, gives us a call at 856-770-1770 or
fill out a contact form here
. We'd love to see you and your family's smile!