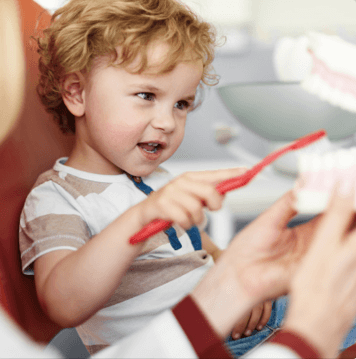 We all know that the most common toothpaste flavor is mint, right? Well, apparently "just mint" toothpaste is not as cool as it used to be. Toothpaste companies are now getting creative, and even crazy, finding new ways to entice you to brush your teeth. Even major toothpaste brands like Crest are getting in on this tooth trend. Traditional mint, cinnamon, and spearmint are now considered "classic" flavors. Although a little odd, switching to a new flavor could help liven up your morning and evening routine brushing. Brushing your teeth with
toothpaste has many benefits
, from helping you remove plaque buildup to removing food particles that can stick around long after a meal. So if switching up your toothpaste flavor will help you brush twice a day, and maybe even look forward to brushing, then why not try it? Be adventurous! No matter your flavor preference, we can guarantee there is a toothpaste out there that will appeal to your tastebuds (though we can't guarantee their effectiveness!). Have a craving for bacon? Cupcakes? Indulge in the craving by brushing your teeth with flavored toothpaste that tastes just like your favorite treats. Check out some of the new and interesting toothpaste flavors to hit the market:
Fennel
Chocolate
Cupcake
Lightly Salted
Grapefruit Now, go out there and start brushing! Does your little gal or guy need a dental checkup? Call or email
Dr. Sekhon at Growing Smiles of Voorhees
for an appointment (we're insurance friendly).