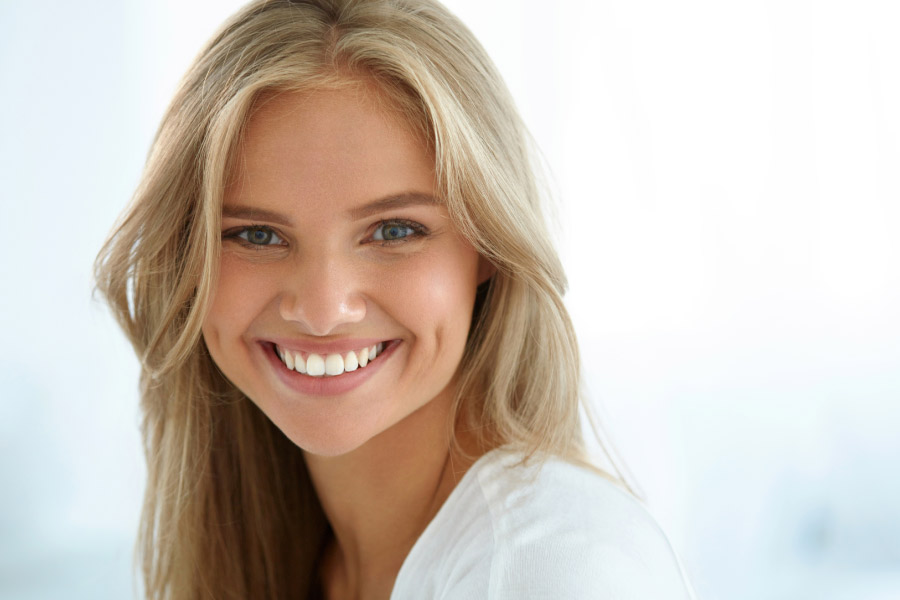 If you aren't happy with how your smile looks, you're not alone. Studies show that many people don't like their teeth and even avoid smiling because they're self-conscious. Does this sound like you? Cosmetic dentistry can transform your smile and boost your confidence! Here's how:
Professional Teeth Whitening
Teeth become dull and discolored for a few reasons. Certain foods and drinks stain your enamel, while age and genetics play a role, too. To whiten your teeth, you may have tried over-the-counter methods. These can work a little, but professional whitening gives you significantly better results. Our in-office treatment is customized and safe. We also offer take-home whitening kits that blend professional results with at-home convenience.
Veneers
Have you wondered how celebrities get their perfect smiles? Most of them have veneers. These thin porcelain shells fix small chips, hide tooth stains, and even out misshapen teeth. Each veneer is custom-made to blend with your smile and fit the front of the tooth we're treating. Because we have to shape your natural tooth, veneers are permanent.
Lumineers
Lumineers are just like veneers except the shells are thinner. Because they're so thin, there's less preparation involved and the process is reversible. When cared for properly, Lumineers can last 15+ years. If you tend to grind your teeth when you sleep, let us know and we can fit you with a mouthguard. Most people are good candidates for veneers and Lumineers, but we won't know for sure until after a consultation.
Improve Your Smile's Appearance at Growing Smiles Pediatric and Family Dentistry
Dr. Sekhon and the team know how someone's smile affects their confidence. At our Voorhees and Mount Laurel offices, we're pleased to provide high-quality cosmetic dentistry to all our patients. Whether you're interested in teeth whitening for a special occasion or you want veneers on all your front teeth, we're here through the whole process! Please contact us with any questions or to schedule a consultation.