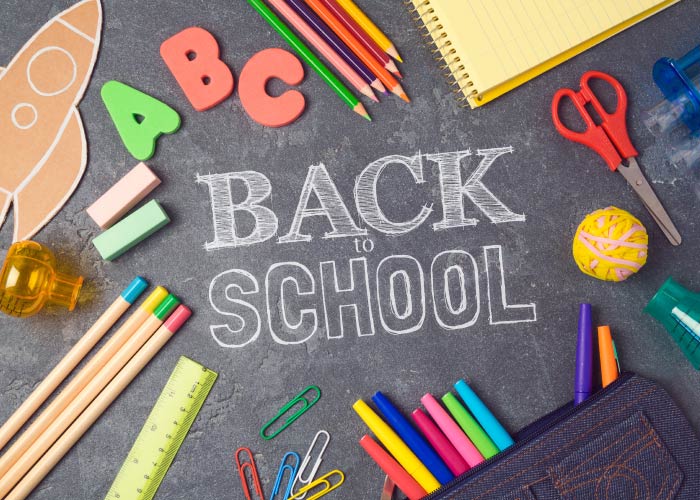 New pencils and new shoes may be on your list this fall, but what about scheduling routine checkups for preventive care? The start of school is the perfect time to take your child to see the doctor and dentist, before school activities, music lessons, tutoring, homework, sports practices, PTA meetings, pep rallies, and football games take over both of your schedules. Read on to learn about the benefits of a back-to-school dental checkup!
The Benefits of a Back-to-School Dental Checkup
Help your child focus on learning and having fun in school, instead of having to worry about dental pain, bad breath, or bleeding gums. When your child has a glowing smile and a clean bill of health, they are more likely to feel confident and succeed academically, socially, and in their extracurricular activities.
You don't want untreated dental problems to worsen, as this could lead to infection and even premature tooth loss, which could disrupt your child's oral development. Visiting us before your child's school schedule gets crazy will keep them on the right path to a healthy new year.
Your Visit to Growing Smiles Pediatric & Family Dentistry
At your child's back-to-school dental visit, we will check for signs of tooth decay and gum disease, clean and polish their teeth, and assess whether or not they may need braces. We can also answer any of your dental-related questions, go over proper oral hygiene techniques, and recommend tooth-healthy lunches and snacks.
Schedule Now!
This is one of the most popular times of year for pediatric dental visits, and our calendar is filling up fast. For your family's convenience, Growing Smiles Pediatric and Family Dentistry is open Monday through Friday from 9:00 AM to 6:00 PM, and Saturday by appointment. Together, we'll make sure your child maintains a healthy smile so they can have an amazing school year! Contact us to schedule back-to-school checkups for your entire family.