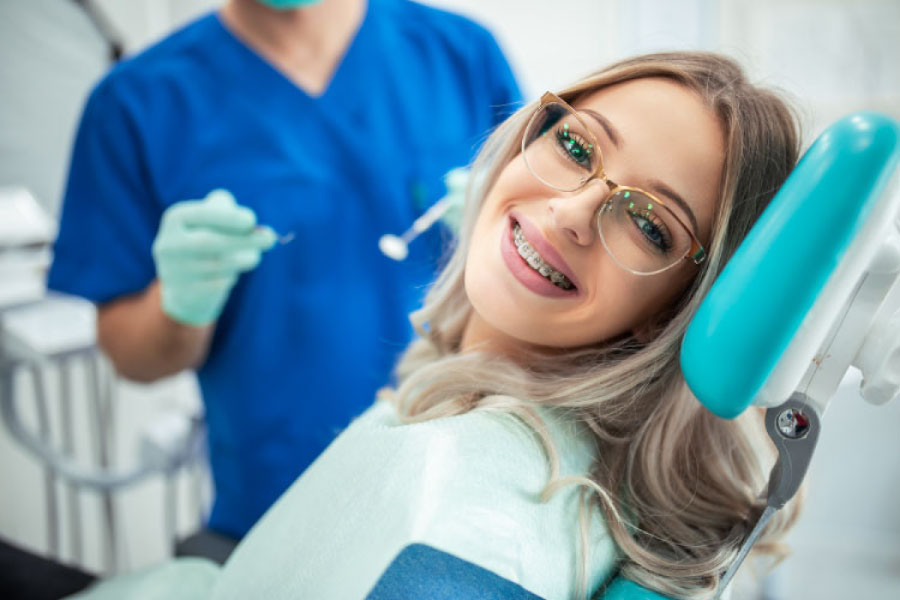 Are you or your little one struggling with crooked teeth, overbites, or tooth crowding? You may be the perfect candidate for orthodontic treatment. Keep reading to learn more about braces and when it's a good time to start your orthodontic journey!
Best Age for Braces
There is no right or wrong age for patients to get braces. However, it's best to get braces once all baby teeth have grown in between the ages of 10 and 14. The sooner orthodontic intervention is started, the easier it is to adjust the jawbone and tooth positioning. Starting young is ideal, but if you're an adult looking for orthodontic treatment, don't let that deter you! Adults can absolutely still achieve a straighter, more aesthetic smile with braces!
Perks of Straightening Your Smile
When it comes to orthodontic treatment, there's more to it than just improving your smile's appearance. Orthodontics can help transform the look and health of your smile. Orthodontics can:
Improve speech
Minimize grinding and clenching
Prevent dental injuries
Protect teeth from damage caused by crowding or impacted teeth
Reduce the risk of developing gum disease or cavities
Popular Orthodontic Treatment Options
When you think of orthodontic care, your mind probably goes straight to braces. However, there are other treatment options available so that you can pick a treatment plan that best suits your needs, lifestyle, and budget. Invisalign® clear aligner therapy is a great teeth straightening option if you're looking to discreetly straighten your smile. Invisalign uses clear, plastic aligner trays to gently push teeth into their new positions. This is a great option for adults who don't want to have noticeable, metal braces!
Advanced Orthodontic Treatment in Mount Laurel & Voorhees, NJ
Looking for a trusted family dentist for your family's orthodontic needs? We've got you covered! At Growing Smiles Pediatric and Family Dentistry, we specialize in treating patients of all ages to provide truly personalized care. Please contact us to schedule an orthodontic consultation at our Mount Laurel or Voorhees location!