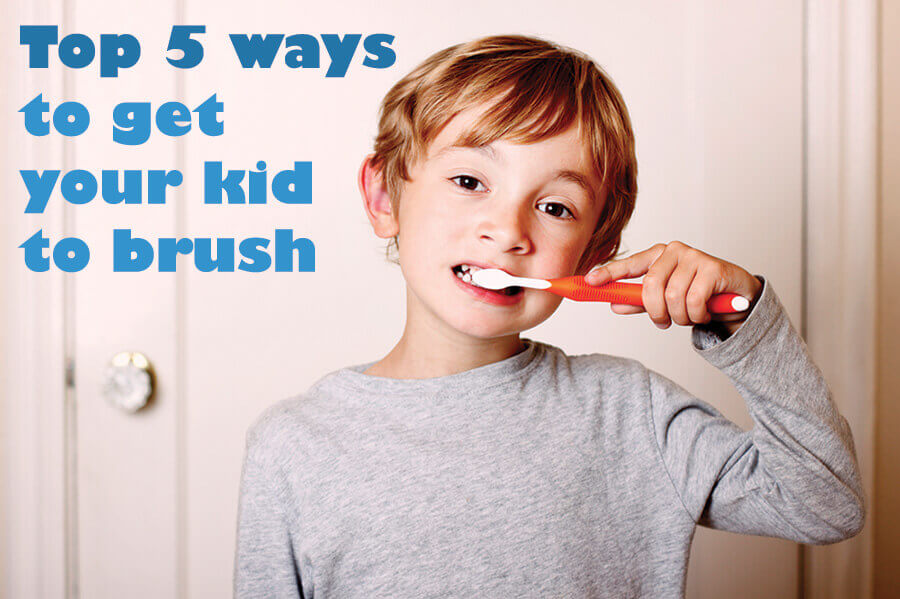 When it comes to brushing teeth, adults are often as guilty as kids at skipping this important hygiene habit. Growing Smiles of Voorhees sympathizes with the daily struggle of trying to get your child to brush his or her teeth. The bathroom can be chaos in the morning, and bedtime can stretch out an eternity as kids draw a line in the sand about putting their toothbrush to work. But your friendly family dentist in Voorhees, NJ is here to help create good dental habits for life from an early age. All it takes is a little patience and out-of-the-box thinking.
Start early!
You can have your child start brushing his or her own teeth as early as two years of age. Just make sure to monitor how much paste they are swallowing! They might make a mess, but still compliment them and encourage their progress. If you've consistently taken care to brush emerging teeth yourself with a soft, small brush, it will not be as foreign to your kids when they need to start brushing on their own.
Bring technology into the mix
Did you know there are tons of phone and tablet apps available to assist in teaching your kids to brush? Read our recent blog post with
our top 5 picks for kids dental apps
. You can also browse your phone's app store to get inspiration.
Set a good example – brush alongside your children
Your children learn a lot by observation. If you show them you care about your teeth, chances are this will encourage them to do the same. Get down on their level so they can really see what you're doing. Make sure to explain as you go along and encourage questions. You can also let your little one (if in the toddler stage) to hold YOUR toothbrush and brush YOUR teeth.
Get the right dental gear for kids
There are tons of personalized toothbrush options out there to appeal to your child. We encourage you to let your child pick out their own toothbrush. That way, they get a sense of ownership as well as perhaps think they just got a
cool new Frozen toy!
There are also tons of interesting toothpaste flavors out there just for kids
(including some whacky ones)
. Just make sure to only allow a small pea-sized amount and keep out of reach at other times. Those sweet flavors can sometimes prove too tempting!
Help the time pass with a brushing song
Singing just makes everything more fun! Try coming up with a special song that is just for your child and sing it to them as they brush their teeth. Not as musically inclined? Stick to the classics such as "Itsy bitsy spider" and add more time as they get older. Aquafresh also has a free song you can download. It's timed so you know exactly how long to keep 'em brushing.
You can listen to the brushing song here.
Brushing teeth is an incredibly important life-long habit. No one ever regretted not brushing enough later in life! If you have any additional questions, feel free to
contact the staff of Growing Smiles of Voorhees
. We'd be happy to help you and your family with all your dental needs!